Social Media Marketing Advantages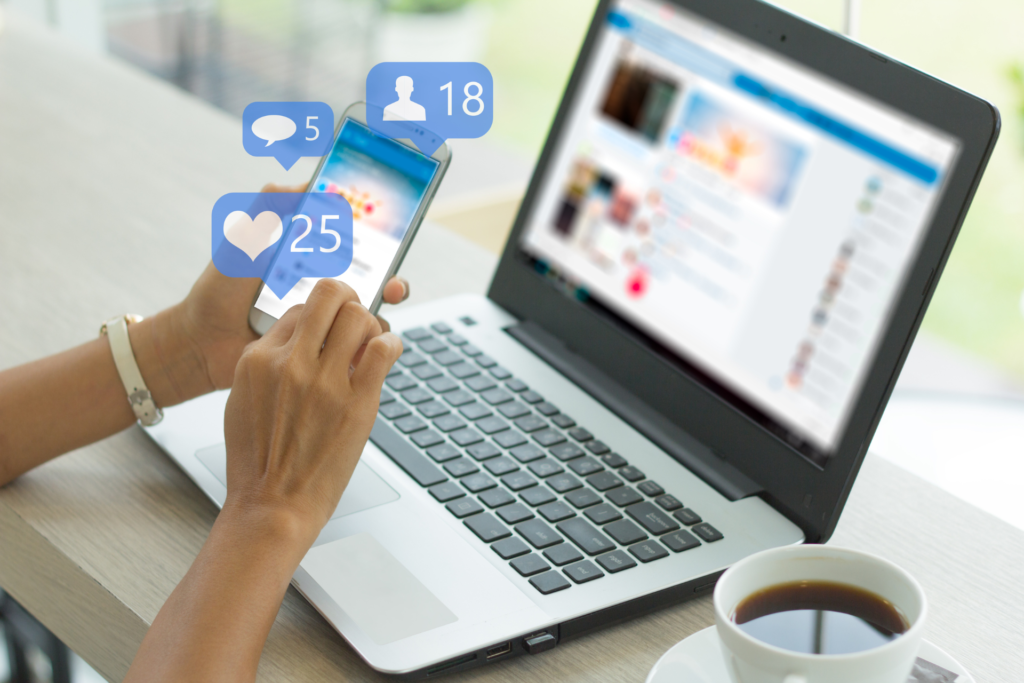 Last Modified on: 14-07-2022
While there is a lot of buzzword around Social Media Marketing, this requires investment and strategic planning on your part as the business owner to ensure that the money spent on Social Media Marketing is utilized properly and you get the return on your investment.
However, before you start to calculate the returns, it is important for you to understand the advantages you can expect once you undertake a Social Media Marketing initiative. Because let's get real… if you do not know the advantages, why would you even think of spending money on Social Media Marketing?
So let us see what benefits Social Media Marketing can bring for your business and how it surpasses the traditional media like television, radio, and the outdoors.
The internet has brought the world closer and with the advent of social media, business are crossing borders and selling beyond their locality. This has given a tremendous boost to the businesses that now have access to almost 3.2 billion social media users globally. That translates to one in three people around the globe are active on social media.
As a business, all you need to have is internet connectivity and a device which can be a phone or a computer. Of the 3.2 billion users, Facebook accounts for more than 80% of the users having around 2.6 billion users, YouTube has around 2.2 billion users, Instagram around 1 billion users, and LinkedIn around 700 million users. So virtually every business is on social media these days. And on the other side it allows virtually every business to find their customers on social media.
One of the main Social Media Marketing Advantages is that Social Media platforms hold a huge amount of data about their users. This data allows the businesses to use to send out a targeted advertisement to their prospective buyers. Information about the users includes demographic details about the users along with information like gender, location, age as well as information about their interests and their behavior. Want to target users between 25-30 years of age who live in a particular city and loves to travel? No problem. You can target this particular type of personas with just a few clicks. In addition to this type of targeting, you can also target those audiences who have interacted with your business before.
These are called custom audiences and they can be people who might have visited your website, or from your existing email lists, they might have visited your Facebook page or have watched a video. You can also create 'lookalike audiences'. These are audiences who have similar characteristics to your custom audience. Since they share common characteristics, the chances of these lookalike audiences being interested in your product or service offerings are high. This enables you to remove misspent marketing funds and maximize your returns on investment.
Another important Social Media Marketing Advantage is that you can quantify almost every touchpoint with your audience. How many people watched your content, how many people liked it, how many people did not like it, how many people commented, how many people shared your content. All social media channels use something called a tracking pixel. Using the tracking pixel, social media channels can track your customers even after they have left the social media channel. For example, if a person clicks on your ad and lands on your website, this data is fed back to the social media channel.
How is this helpful? Well, it allows you to then retarget these audiences, making the chances of conversion higher and thereby optimizing your return on investment. The other Social Media Marketing advantage is that all these social media channels optimize your ad spend over time thereby ensuring that you can run your ads at the lowest possible price. Social media channels want you to succeed in your marketing. Because the more successful you are, the more you will spend on advertisements.
Social media channels give you the option of growing your business organically. This means you do not spend on an ad, but focus on providing value through content and in this way generate more followers and engagement on the social channel. Social media provides you the opportunity to grow without having a big ad spend. Your organic reach is the number of audiences who see your social media posts for free. This is probably one of the biggest Social Media Marketing Advantages. How many people see your posts organically varies across channels. Facebook is at 2-3%, Instagram is at around 7% and LinkedIn is at around 12%.
If the people who see your posts organically engage with them, the social media channel will reward your content by showing it to more people. This way your content which starts getting more and more interest from your followers becomes trending content. And if the engagement keeps on increasing, it becomes viral content. This allows you to generate free reach of massive proportions. Creating useful content is the name of the game.
Engage With Your Audience
Another Social Media Marketing Advantage over conventional media is that while none of the conventional media like print, television, or outdoor are broadcast formats, one of the major Social Media Marketing advantages is that it allows you to engage with your audience. While conventional publishing was restricted to a few media companies, in social media anyone can be a publisher of content.
All you need is a smartphone and that allows you to publish any piece of content and from anywhere. Once you publish content, there are billions of users who now have access to the content and can interact with you over the content. Social media helps in humanizing a brand. And the benefit of humanizing a brand is that you establish that level of trust between you and your audiences.
Search Engine Marketing or SEM is intent-based marketing. When someone searches for a product or service that you offer and you show up at the top of the search result, chances are high that they will buy your service or product because these people are in the mood to buy. But if more than one brand offers the same product or service, which one does the customer select?
You guessed it… the one with the higher brand authority. But how can you build your brand online? This is where social media plays a crucial role. Every social media offer a huge variety of formats using which you can amplify your brand. Today, videos play a huge role in making your prospects aware of your brand, increase engagement with your audience, and finally in converting them to paying customers.
Another key Social Media Marketing Advantage is that social media is one of the largest drivers of traffic on the internet. This traffic can be from organic links on your content, from your paid social media ad, or a link on your YouTube video. Once on your website or landing page, you can then take the next step of the buyer journey by offering a lead magnet to the person.
A lead magnet is a high-value piece of content that you are giving away for free in exchange for their personal information. Most importantly their email address. Once you get the email address of the prospect, it allows you to send the person drip feed campaigns containing offers that help in converting the prospect to paying customer.
Establish Industry Authority
Social Media Marketing gives you the chance of becoming an authority in your area of expertise. Once you start creating high-quality content and start sharing those on social media, you are perceived as an authority in the niche that you are operating in. Let's say you are a fitness trainer. Share videos on exercise for building six-pack abs or maybe for senior citizens on how to keep fit during the pandemic.
Creating these types of content and sharing them on social media will demonstrate your expertise in your particular niche and credibility to potential buyers. This Social Media Marketing Advantage is something that you will not enjoy outside the realm of social media. Once you become an authority in your industry, you can leverage your position of authority to promote other brands in your niche to your followers also.
Increase Conversion Rates
Social media users will typically follow your brand for a while before making the decision to buy from you. Once you start sharing regular content, they become aware of the brand and over a period of time develop the trust that your products or services are of high quality and worth the investment. This method where the audience gets acquainted with your brand and then builds the trust over time is called 'warming up'.
This process leads to an increase in conversion rates on your website once someone decides to buy from you. And all along the way, you will see the key metrics change and become more favorable as the 'warming up' phase continues. Retargeting on social media also helps you target only those audiences who are interested in your brand. This leads to a massive save on your ad budget.
With the advent of social media, customer service has also changed over time. Nowadays, customers don't want to sit on the phone complaining to an organization about the issues they might have had with their products or services. Instead customers these days use social media to quickly get access to your attention and get a faster resolution to their issues. This is a key Social Media Marketing Advantage that you will get once you start harnessing the power of social media.
This might come to you in the form of a tweet or as a direct message on Facebook messenger. Since social media offers your customers multiple touchpoints to interact with your business, it provides you with the opportunity to provide exceptional customer service to your customers. Remember, when you provide good customer service, you get social brownie points. The same customer who was a disgruntled customer now shares the wonderful customer service experience you provided on their Facebook or Instagram post.
The major search engines like Google now factor in the amount of engagement your web page, such as a blog article receives on social media. Combine that with correct keyword optimization and social media can deliver your website more free traffic when people search for the relevant keyword related to that piece of content. Another thing that significantly impacts your search engine rankings is reviews and customer insights. Your social media page is a great place for customers to provide reviews of your products or services.
They can provide details on your price, quality, customer service, or anything else they want to rate and review. These reviews can then be shared with other social media users to increase brand loyalty and credibility. Your business page also provides you a lot of data on people who visit your page. Facebook page insights show a breakdown of your followers' age, location, and gender telling you who is interested in your brand and what products you can offer them.
So there you have it. 11 Social Media Marketing advantages that should convince you to explore the world of social media to take your business to the next level.